ABOUT THE TEAM – MARTIN BREUHAHN / CFA-SOUND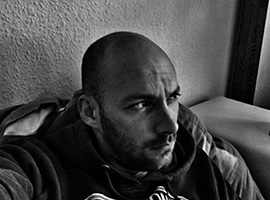 Martin Breuhahn
Founder, Content Manager, Technical Administrator
One of the two founding members of Resonance Sound and the creator of CFA-Sound. He also worked for companies such as MOTU/UVI, Camel Audio, Xfer Records, Loopmasters or D16, to name a few.

Biography:
CFA-Sound is founded and operated by the german sound designer Martin Breuhahn, after his first soundset releases on well known labels like Vengeance Sound and Sounds of Revolution under the alias "Cyforce". With the launch in spring 2008, of his own sound label CFA-Sound the first steps were made, to establishing his very own style in sounds. With focus of taking care of all kinds of modern dance music genres by delivering soundsets for various synthesizers, he continuously expanded the concept and variety of products to sample packs, synthesizer and effect plugins, always sticking to the principle of CFA-Sound – "Discover the sound of tomorrow" – by pursue the latest trends and developments in the current nand new electronic music genres, with giving them their own special extra touch and character.
Next to the own products of the brand, CFA-Sound was involved in many custom sound design for top class companies like MOTU, UVI, Xfer Records, Camel Audio, Loopmasters and many others. Some of the sound design work falls under NDA, but you can be sure, in several major instruments and DAWs you will find sounds created by CFA-Sound.
In summer 2011, CFA-Sound teamed up with an Oliver Schmitt from Sounds of Revolution, to create the new sound label, shop and distribution platform "Resonance Sound". Both combined their knowledge to create the most up-to-date sounds and sample packs. With that step, both their own sound labels are exclusively distributed by Resonance Sound. Already for years it's been their passion to explore all kinds of electronic dance music. If you feel just the same and need sonic quality without any compromises – this is the place to keep on your radar!
In addition, both teamed up with the D16 Audio Group in 2014, and created within this great collaboration the award winning bassdrum synthesizer "PunchBox", in summer 2016.