2020-12-17
XMAS SALE 2020 LAUNCHED: UP TO 85% DISCOUNT!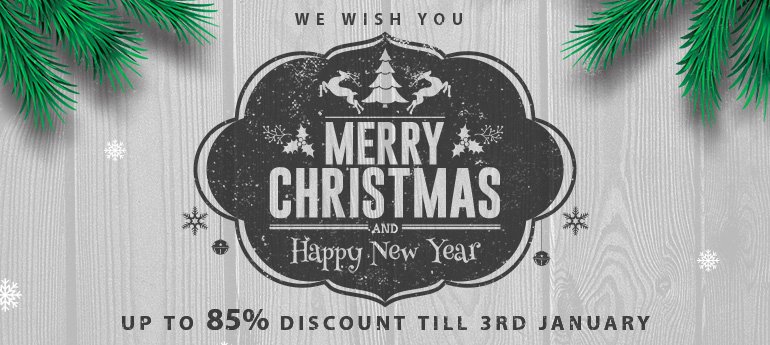 To celebrate the most beautiful season of the year, we got some special treats for you! Next to the store-wide 50% discount on single products (except some of our latest releases), we got an exclusive XMAS Techno Samples bundle for you! 11 selected sample packs, covering all sub-genres of techno from deep melodic, minimal and peaktime for an extraordinary discount of 75%!
But there are other exclusive discounts at Resonance Sound:
You also get the mighty SOR Ultimate Bundle with over 26,000 samples (37,5 GB) at an unprecedented discount of 85% – that means € 149.95 instead of over € 1000,- to single purchase. In addition, there is a discount of 75% (instead of 50%) for the first time with the SOR Minimal Techno Bundle and a 50% discount (instead of 30%) with the SOR Clicks and FX Bundle. All these special offers are only valid until January 3rd, 2021.
2020-11-20
BLACK FRIDAY DEALS 2020: UNIQUE BUNDLES AND MORE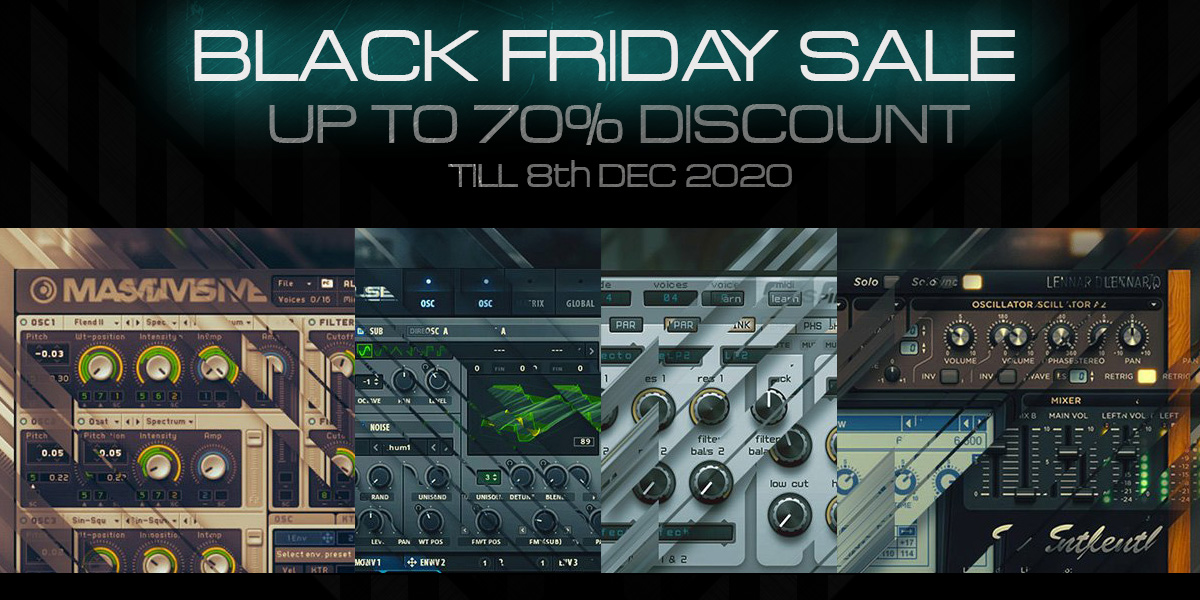 2020-11-20
NEW WEBSITE LAUNCHED – REWARDS POINTS AND MUCH MORE
Today we`re proud to announce the launch of our completely overhauled and new website. With all focus on a more user-friendly experience, you have now the option to create your own user account, have all purchases and download in one place and backup-ed. Next to our new reward system (*for customers with user accounts), giving you 10% on every purchase as a reward for future purchases.
All infos about the new reward system you can read here: Reward Points Explained / Create Account
2020-04-21
GIVEAWAY 2020 – WIN ACCUSONUS AND ZPLANE AUDIO SOFTWARE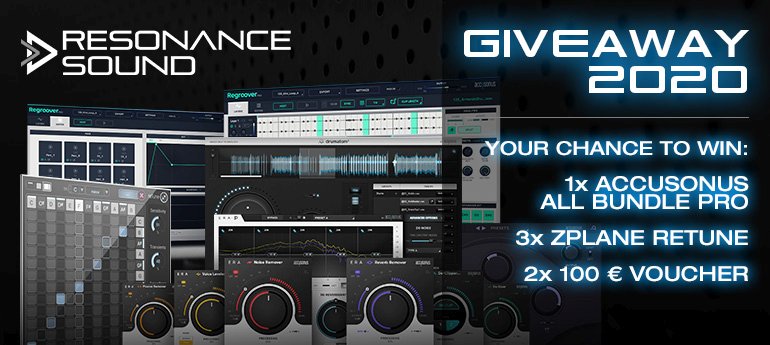 Looking for the next Resonance Sound Giveaway? This year we have a delicious 'Accusonus All Bundle', 3 licences of 'zplane reTune' and 2 vouchers to select from the Resonance Sound product arsenal. All you need to do is subscribe to the Resonance Sound newsletter during the giveaway period. Easy, isn't it? And you will even be among the first in line to know about special offers, new products and exclusive previews to support your professional studio gear! This time 3 winners will be drawn! Read More
2020-03-30
CARE PACKAGE FOR MUSICIANS – COVID-19 LOCKDOWN FREE DOWNLOAD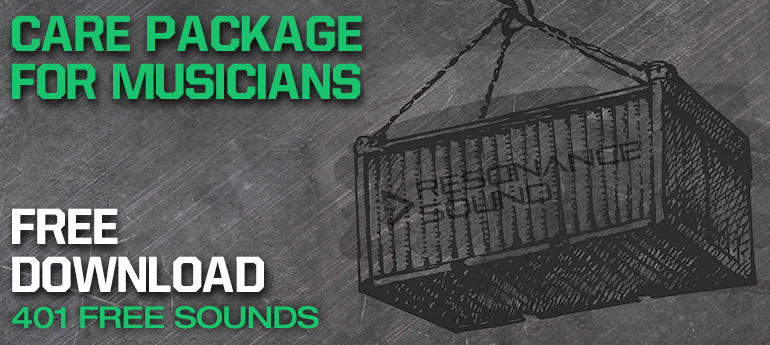 Right now due the Covid-19 pandemic, many of us are forced to restriction of their everyday life by isolation and feeling the uncertainty caused by this unprecedented situation. Especially, musicians are very effected – almost all performances, events, tours and bookings have been canceled. Probably for everyone concerned, an incredibly frustating situation.
At Resonance Sound, we want to support the music community in this difficult time, and help people at home to be creative and thus, if possible, to distract themselves from the concerns of the current situation. To use the extra time at home or in the studio in a positive and creative way. So we put together a package from almost all our exclusive soundsets from the last years, as a small "Care Package for Musicians". 401 Sounds of Serum, Sylenth1, Massive, Spire and DIVA (newest version for all synthesizers recommended) together with 50 extra midi files. Read More
NEWS ARCHIVE (SOME HIGHLIGHTS)
2018-10-13
2018-05-24
2017-12-15
2016-10-29
2016-06-23
2015-11-17
2013-04-05
2012-09-20
2012-08-22
2011-08-18