HOW TO TRANSFER MIDI & SYSEX FILES TO HARDWARE SYNTHS LIKE ROLAND JD800, JP8000 AND OTHERS
!
Normally producers use a Sequencer/DAW to transfer a MIDI File to their Hardware Synthesizer. First, you have to connect the Hardware unit to your MIDI Interface via MIDI Cable. Then drag & drop the MIDI File to you DAW and hit 'Play'. After some time the transfer should be completed.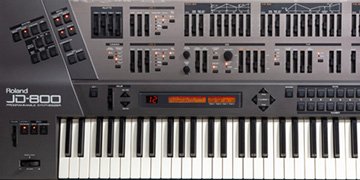 Additionally, the synthesizer`s manual also will contain detailed information about where to place the presets and load them.
If you don´t have a DAW, you can download one for free:
Additional Information
In most cases our products (e.g. soundsets and presets packs) contain a detailed installation guide, if the presets based on the synthesizer, need to be placed in specific folders and of course, which version of the specific synthesizer is required to use the soundset files. Otherwise, the developer`s manual of the synthesizer always shows how it`s own preset handling works and can be used.
If you have any question left or additional help and support needed, feel free to contact us via our contact form or via our support forum on KVR.