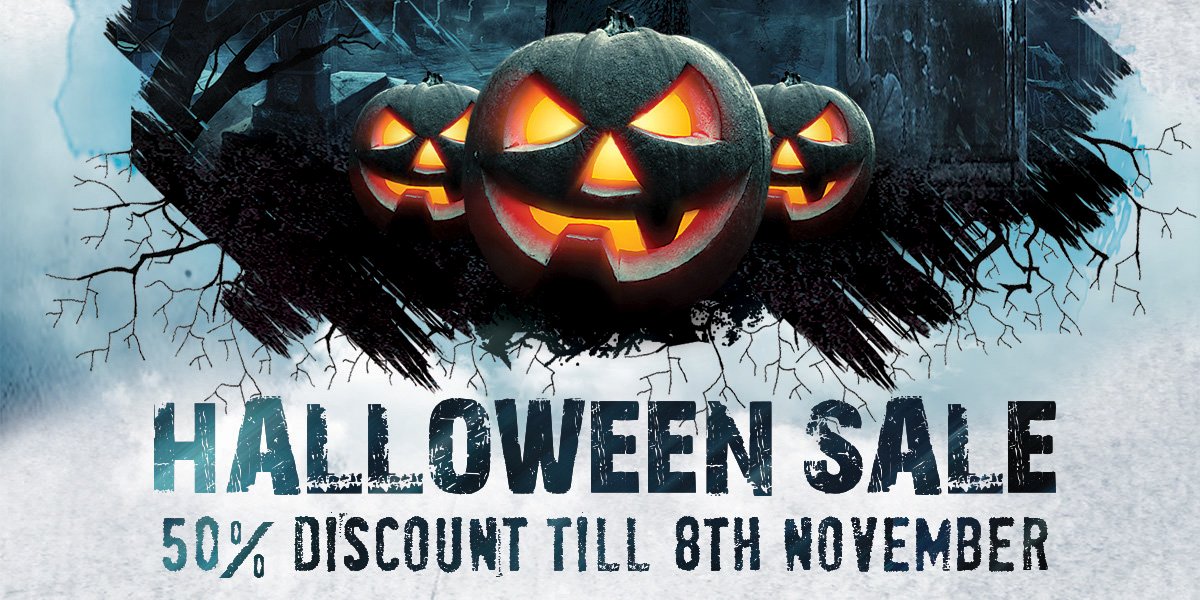 HALLOWEEN SALE 2021 IS HERE!
Time for trick or treats! Our Halloween Sale has come early this time, with a delicious discount of 50% on all Black Octopus & Production Masters samples and preset packs till 8th November! And 2 additional no-brainer deals with tasty 70% discount
And don`t worry, there will be some more special Halloween sale deals soon, just keep an eye on our sales page!
DEAL #1 – 50% OFF ON BLACK OOCTOPUS & PRODUCTION MASTERS PRODUCTS
Get all sample packs and soundbanks from Black Octopus and Production Masters with a high variety of musical genres and styles – such as vocals, dubstep, synthwave, chillout and future bass. Deal expires on 8th November 2021.
DEAL #3 – 50% OFF ON ALL EXCLUSIVE PRODUCTS
DEAL #2 – 70% OFF ON MINIMAL TECHNO REVOLUTION 5 & TECHNO PRIME TIME 1
(expired)