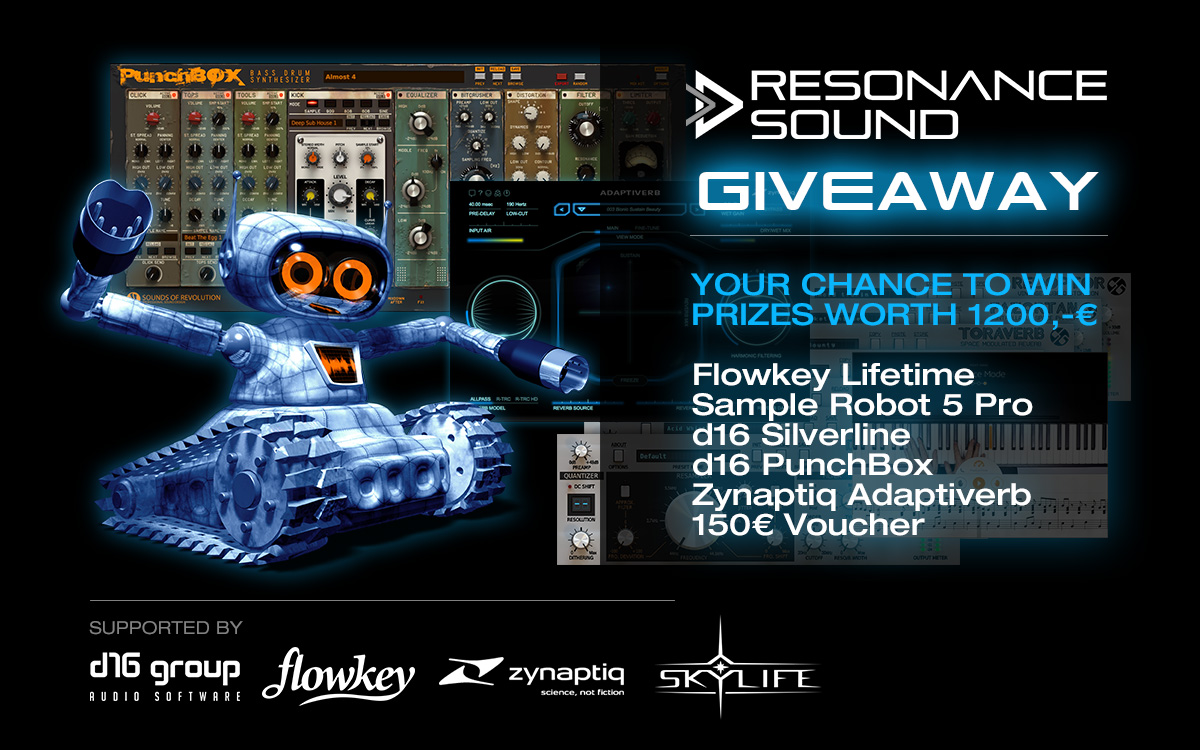 NOTE: GIVEAWAY HAS ALREADY ENDED. CONGRATULATIONS TO THE LUCKY WINNER VOLKER HOFFMANN/GERMANY AND THANK YOU ALL FOR PARTICIPATING!
GIVEAWAY 2016: WIin free Plugins, Sounds and more worth over 1200€!
Looking for the perfect christmas gift? Maybe this Giveaway can turn for december to very happy holidays with the big chance to win free plugins, sounds and more worthy over 1200 €. For the lucky winner are waiting a lifetime premium pass on Flowkey – the easy way to learn playing keys in no time. The mighty Silverline effect bundle by D16 and also a copy of PunchBox – the brandnew bassdrum plugin. Followed by SampleRobot 5 Pro – the all-you-need solution for all, who wants to record and create sample packs and instruments for any sampler. As well as the latest creation of the DSP-Wizards Zynaptiq – Adaptiverb the revolutionary reflectionsless reverberation plugin, and a tasty 150€ voucher for free selection on the entire Resonance Sound catalogue!
All you need to do is subscribe to the Resonance Sound newsletter during the giveaway period. Easy, isn't it? And you will even be among the first in line to know about special offers, new products and exclusive previews to support your professional studio gear!
OVERVIEW:
– Take part until december 20th, 2016, 00.00 am (CET).
– Prizes will be awarded until december 24th, 2016, 00:00 am (CET).
– One lucky newsletter subscriber will receive the prizes.
How to particpate: subscribe to the Resonance Sound newsletter.
Be the first in line to know about everything new Resonance Sound. Unsubscribe any time.
Who already subscribed our newsletter, will automaticly take part on the giveaway. D16, Zynaptiq, SampleRobot & Flowkey are not affiliated with the giveaway.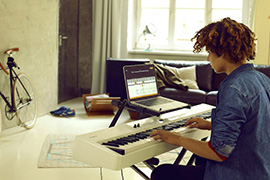 Flowkey Lifetime Subscription
With flowkey Premium, you learn more easily and quickly than with any other learning method. Thanks to our interactive feedback technology, our videos are able to adjust to your pace, offering you an optimal learning process. You can concentrate on playing while flowkey does the rest. No more rewinding videos, no more deciphering notes, no more turning pages — flowkey handles everything for you.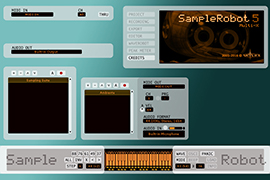 SampleRobot 5 Pro
SampleRobot 5 Pro is appropriate for music producers and sound designers who are using professional sample instruments for their productions. With SampleRobot 5 Pro you can easily do automatic sampling of acoustic and electronic instruments. It does not matter what you would like to sample: orchestral instruments, choir, organs, electric guitars, ethnic percussion, adlips, sound scapes, noises, MIDI gear, virtual instruments, alpenhorns or whatever, SampleRobot makes your sampling session as fast and as satisfying as possible. SampleRobot samples all sound nuances automatically and creates high-quality sampled instruments in various formats. Seamless integrated WaveRobot software finds perfect loop points even for whole multi-samples with different velocity layers during recording. It was never easier to build professional-sounding software instruments.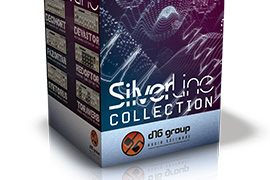 D16 Silverline Bundle
Get all highly awarded D16 Silverline Effect plugins in one bundle, featuring Decimort 2 – Premium grade bit crusher, Devaster 2 – Remarkable Multiband Distortion Unit, Antresol – An iconic stomp box flanger resurrected with exquisite attention to sonic detail, Syntorus – Chorus effecting unit with a double delay line, Toraverb – Concept algorithm reverb, Redoptor – Distortion with an exact emulation of a tube's circuits, Fazortan – Phaser created with the most advanced analog modelling techniques.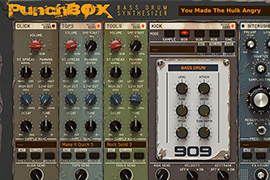 D16 PunchBox
PunchBOX is a virtual instrument designed for creating high-quality kick drum sounds. An equally vast and exquisite factory content delivered by industry-standard sound designers Sounds of Revolution and CFA-Sound gets you started in no time. PunchBOX easily brings together the best of the two worlds. The expressiveness of synthesized sounds next to the richness and complexity of samples end up delivering top-notch, never-heard and dancefloor-crushing kick sound.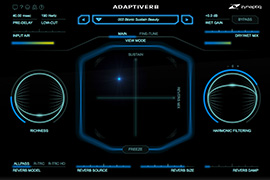 Zynaptiq Adaptiverb
ADAPTIVERB is a revolutionary reflectionsless reverberation plugin. Unlike traditional reflection-based acoustic room modeling, ADAPTIVERB adds perceived depth, harmonic richness, and butter-smooth tails without obscuring the source. Preserving the tonal definition and directness of your mix, it adds size, glue and body – making it perfect for mixing and mastering applications alike.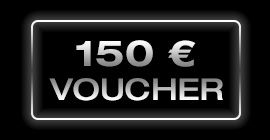 Exclusive Voucher
You will also recevie an exclusive voucher with the huge value of 150€ – with that you have free choice from our hole sound catalogue of Resonance Sound, to collect several products from soundsets, samples & MIDIs.
By subscribing to the Resonance Sound newsletter during the above mentioned period, you fully acknowledge the corresponding terms and conditions. You declare to respect the decision of Resonance Sound and to fulfill all eligibility criteria. The Resonance Sound Giveaway ("RSG") is open to all humans from 18 years onwards at the time of entry. Only one mail adress entry per person is allowed. Employees of Resonance Sound, affiliates, advertising and promotion agencies, distributors, merchants involved with this RSG and their immediate family members and/or those living in the same household are not eligible to partake. RSG is subject to German law, i. e. applicable federal, state and local laws and regulations. Void where prohibited by law. To enter the RSG and to win, a purchase at www.resonance-sound.com is neither necessary nor will it improve your odds.
How to participate:
To enter the RSG, subscribe to the Resonance Sound newsletter with your valid email address and follow the instructions on-screen/via email to confirm. All entries must be received by december 20th, 2016, 00.00 am (CET) ("RSG Entry Period"). Participants are subject to all (legal) notes available at and applicable for www.resonance-sound.com including but not limited to the privacy policy.
Prizes and estimated retail value:
Flowkey Lifetime Subscription + SampleRobot 5 Pro + D16 Silverline Bundle + D16 PunchBox + Zynaptiq Adaptiverb + 150€ Resonance Sound Voucher (altogether worth approx. 1200 €). If the winner is unable to receive the prize for any reason this person becomes ineligible and an alternate winner will be selected in accordance with these official rules. Prizes may not be transferred or assigned except by Resonance Sound and cannot be disbursed.
Winners will be selected in a random drawing from all eligible newsletter subscriptions received until december 20th, 2016, 00:00 am (CET) by a Resonance Sound representative whose decisions are final. Winners will be notified by email and at the judges' discretion, will be required to complete and return an email confirming prize acceptance and providing contact data necessary to receive the win within 7 days of notification. If during that period no satisfactory and complete answer is received, an alternate winner will be selected. After having received the confirmation email, the prize will be shipped within 30 days. If the RSG is returned as undeliverable, the prize will be awarded to an alternate winner. If a winner is a minor in his/her state of primary residence, the prize will be awarded to the winner's parent or legal representative who will be required to provide all further information necessary to complete the awarding procedure on the minor's behalf. The winner is responsible for all applicable federal, state, local sales and income taxes and any other incidental expenses. By accepting the prize the winner allows Resonance Sound to use his/her name, the prize won and the country of primary residence for online posting and promotional purposes without further compensation, except where prohibited by law. Prize is guaranteed to be awarded.
The winner is liable for any injury or damage caused or claimed to be caused, by participation in this RSG or use or redemption of prize. Resonance Sound is not responsible for any error in the printing of the offer, administration of the RSG or in the announcement of the prize. Winner acknowledges that Resonance Sound and all other businesses concerned with this RSG and their agents do not make, nor are in any manner responsible for any warranty, representations, expressed or implied, in fact or in law, relative the quality, conditions, fitness or merchantability of any aspect of the prize.
In the event of a dispute over the identity of an online entrant, entry will be deemed submitted by the "Authorized Account Holder" of the e-mail address submitted at time of entry, that is, the natural person assigned to this email address by an Internet access / online service provider or another organization responsible for assigning email addresses for the domain associated with the submitted email address. Entry materials/data that have been tampered with or altered, mass entries or entries generated by a script, macro or use of automated devices are void. Resonance Sound is not responsible for: (i) lost, late, damaged, misdirected illegible or incomplete entries, (ii) error, omission, deletion, defect, interruption, delay in operations or transmission, destruction or theft or unauthorized access to or alterations of entry materials, or for technical, network, telephone equipment, electronic, computer, software or hardware malfunctions of any kind, or inaccurate transmission of or failure to receive entry information by Resonance Sound on account of technical problems or traffic congestion on the Internet or at any website or any combination thereof or (iii) any injury or damage to entrant's or any other person's computer related to or resulting from participating in the RSG. Resonance Sound reserves the right to permanently disqualify any person it believes has intentionally violated these rules, to cancel the RSG in case of any unsolvable technical corruption and to select the winner out of all eligible entries received prior to withdrawal.
Confidentiality
Your information necessary to eligibly enter the RSG will never be sold to anyone. You may unsubscribe from the Resonance Sound newsletter any time by clicking on this link and enter your email. The unsubscribe-link is also available in every of our newsletter mails.
Sponsor
Resonance Sound UG (haftungsbeschränkt)
Hauptstrasse 25
96190 Untermerzbach – Germany
Phone: +49 (0)9533 / 1298
E-Mail: info[at]resonance-sound.com
Internet: www.resonance-sound.com
Managing Director: Oliver Schmitt
VAT : DE815296195
Responsible for website content (§6 MDStV, Germany): RESONANCE SOUND UG (haftungsbeschränkt), Hauptstrasse 25, 96190 Untermerzbach (Germany)
The personal information collected from each entrant in the course of the RSG will be used by Resonance Sound for the purpose of administration of the RSG and as otherwise permitted in accordance with the Resonance Sound privacy policy. Resonance Sound reserves the right to alter any rules of the RSG any time. If you have any questions or complaints about the RSG, please send a mail to [email protected].
The RSG is not administered by D16, Zynaptiq, SampleRobot & Flowkey, nor are D16, Zynaptiq, SampleRobot & Flowkey associated with the RSG. You understand that you are providing information just to Resonance Sound and not to D16, Zynaptiq, Samplerobot & Flowkey.